Biomarkers
bringing the right patient
to the right care
Our technology
Before a neurodegenerative disease can be treated, it needs to be detected. Today, in most brain diseases, diagnosis relies largely on observing clinical symptoms, which occur when the neurodegeneration has already caused irreversible damages.
The earlier, the better
BrainDTech has discovered and patented a method for diagnosis, prognosis and treatment monitoring of neurodegenerative, neurological and inflammatory diseases based on miRNA inside microglia microvesicles, a new molecular mechanism which occurs in the very early stages of neuroinflammation.
The approach
Inflamed microglia release microvesicles, which can be collected from liquid biopsies. These microvesicle contain miRNAs, and the miRNA content changes inside microvesicles depending on the disease: there is a specific miRNA signature for each pathology.
The comprehension of these patterns enables unprecedent level of comprehension of brain disease scenarios.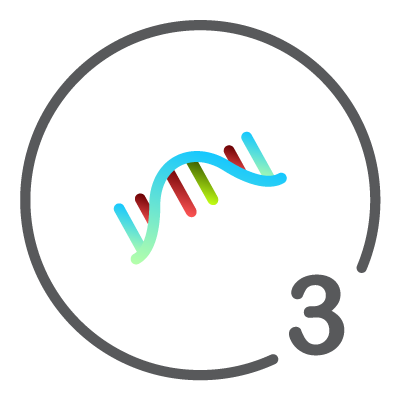 Pathology specific miRNA panel development
Early diagnosis
Biomarkers that predict brain diseases prior to symptoms
Treatment monitoring
Biomarkers that quantitatively evaluate therapy efficacy
Disease staging
Biomarkers for patient group clustering for clinical studies
Target identification
Biomarkers for downstream ID of novel drug targets
Our pipeline
BrainDTech is running several clinical studies, either directly sponsored or in partnership with leading international Key Opinion Leaders and pre-competitive consortia.
2023
BrainDTech and Great Product Ventures announce BrainCode, a US Joint Venture with the products and science for providing early and precise diagnostics for precision medicine. [Press release]
2021
BrainDTech participates at Bio 2021
BrainDTech ranked in Top 20 miRNA startups globally (medicalstartups.com)
BrainDTech participates at Venture Summit Virtual Connect (Dec 2021)
2020
BrainDTech participates at Bio 2020-Digital partnering meeting
BrainDTech participates at Bio Europe 2020-Digital partnering meeting
BrainDTech is invited to present at "Biotech-Il Futuro Migliore"
2019
BrainDTech participates at Bio 2019 partnering meting
BrainDTech participates at Bio Europe 2019 partnering meeting
2018
BrainDTech participates at Bio Europe 2018 partnering meeting
BrainDTech presents at European Biotech Meeting at MIND/Human Technopole, 27/09/2018
BrainDTech is invited by the Danish Embassy to present at the Danish-Italian Business Club Meeting 18/12/2018
Arché 2020 | MicroCATCH
Early diagnosis, prognosis, and monitoring of neurological disorders from liquid biopsy.
The project is focused on the implementation and pateting of a diagnostic device for liquid biopsy able to isolate microglial microvesicles and to identify disease-specific pattern. The main applications of this technology are early diagnostics, prognosis and follow-up for neurological disorders.
BrainDTech S.p.A.
P. IVA: 09593150965
MIND - Via Decumano 41, Palazzina 8
20157 Milano - Italy
Mail: info@braindtech.com